Call and Save Today Wednesday, December 6th, 2023
Free Pick Up & Delivery
In Medford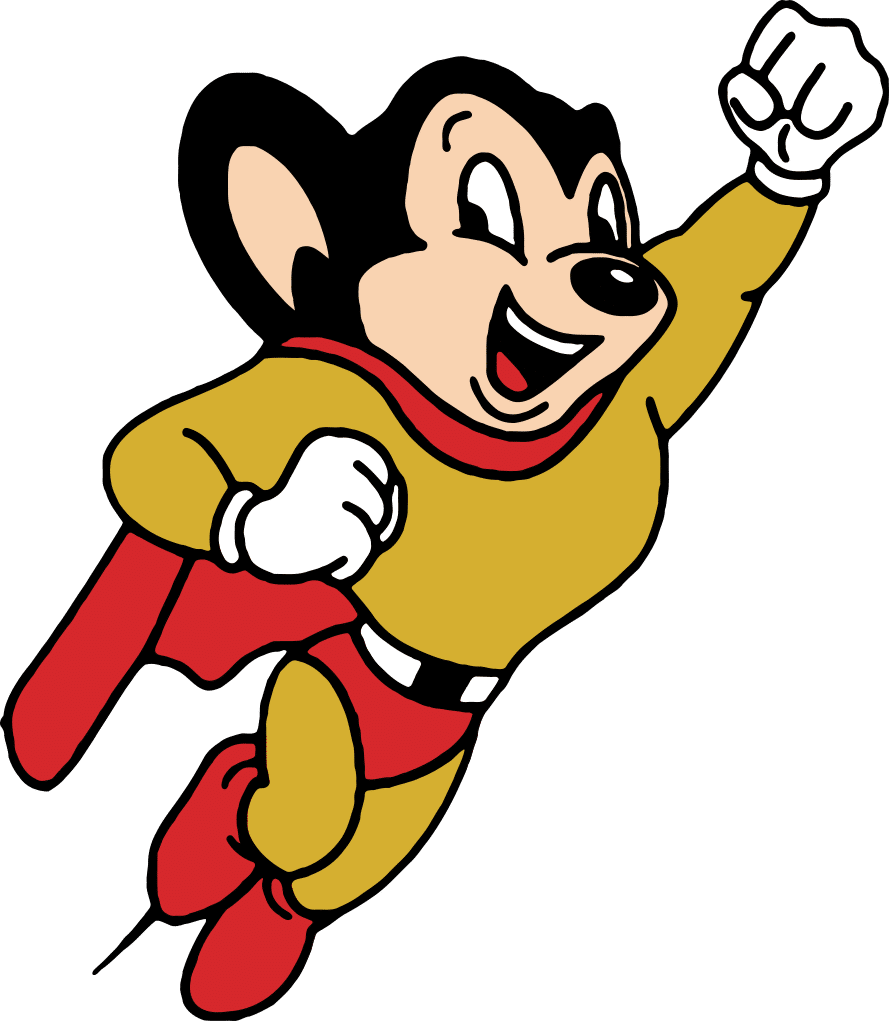 Coupon Must Be Presented At Time Of Service. Limit One Per Household, Per Visit. Not Valid With Any Other Offer. "Residential Only". Valid Only At Participating Locations. Family Owned & Operated Medford Carpet Cleaning Company. CALL NOW & SAVE!
Rugbusters
Cleaning
Carpet Cleaning & Restoration
Services in Medford

Licensed & Insured

Scheduled Appointment Times

Workmanship & Quality Guaranteed

Exceptional Customer Service
Area Rug & Oriental Rug Cleaning Medford Oregon
The area rugs in your home are all there for a reason, whether that be to provide warmth to the room, as a decoration piece to pull together the entire room's décor or because the rug is a family heirloom that you enjoy looking at every day. Whatever the reason, it is made less enjoyable when the area rug is dingy, dirty or omitting odors into your home. Just like your carpets, area rugs get soiled and attract cooking, pet and dirt smells and it is important to have them cleaned routinely to make sure they are as lovely and fresh as when they were new. Area rugs tend to be more fragile than the rest of the carpet in your home and because of this, you want to be cautious of who is cleaning them. At Rug Busters in Medford, we have years of experience with all kinds of carpets including even the most delicate of area rugs. Area rugs require a gentler cleaning than your regular carpet due to the way they are made and the fabrics that make them and Rug Busters are the best cleaners for the job.
Cleaning your area rugs by yourself using store bought materials can lead to irreparable damage to your area rugs. You can easily injure your rugs by using the wrong kinds of chemicals, using too much of the right kind of chemicals or by scrubbing too hard. Even store bought or rented machines are too harsh for most area rugs and can lead to discoloration, snags, rips and damage to the rug or the fringe that is delicately surrounding the area rug. We understand that you paid a fair amount of money for your area rugs and probably spent many days trying to find just the right one that will make your home even more beautiful. After all that time and money, you don't want to risk damage to the area rug by attempting to clean it yourself.
When we arrive, we will first do a complete examination of your area rugs. We will do an assessment of what fabrics are used to make up your area rug, as many of them have many different materials and threads sewn throughout them. Many of these materials need special attention paid to them and the correct cleaning agent used so that they are not damaged, faded or discolored. We will look at their condition, how heavily soiled they are from every day use and look for any stains. We will also inspect for any damaged areas that may need to be repaired prior to cleaning to avoid further damage. Finally, we will determine what combination of solutions and what techniques we will use to make sure your area rugs are left clean and renewed. Once we have fully examined your rugs, we will provide you a cost assessment prior to the beginning of the job so that you can make an educated decision. Before you know it, you will once again have beautiful area rugs free of damage, stains and odors.
When you need to have your area rugs serviced for repair or cleaning, you cannot do better than the team at Rug Busters in Medford. From expensive handmade area rugs to large ones that are simply covering your basement floor, we can clean them all! We have more experience with the delicate and fragile materials of area rugs than other carpet cleaners in the area and we are confident we can provide your area rugs with a level of service that will leave them clean and protected from further dirt and stains. Call Rug Busters today for a consultation on area rug cleaning and repair!
Some of Our Residential and Commercial Services Include:
Residential Service
Commercial Service
Smoke & Fire Restoration
Water Damage Restoration
Emergency Restoration Services
Carpet Cleaning
Carpet Repair
Oriental Rugs
Carpet Treatment (Scotch Guard)
Carpet Installation
Pet Odor Removal
Tile & Grout Cleaning
Upholstery Cleaning
Air Duct Cleaning
Pet Odor Removal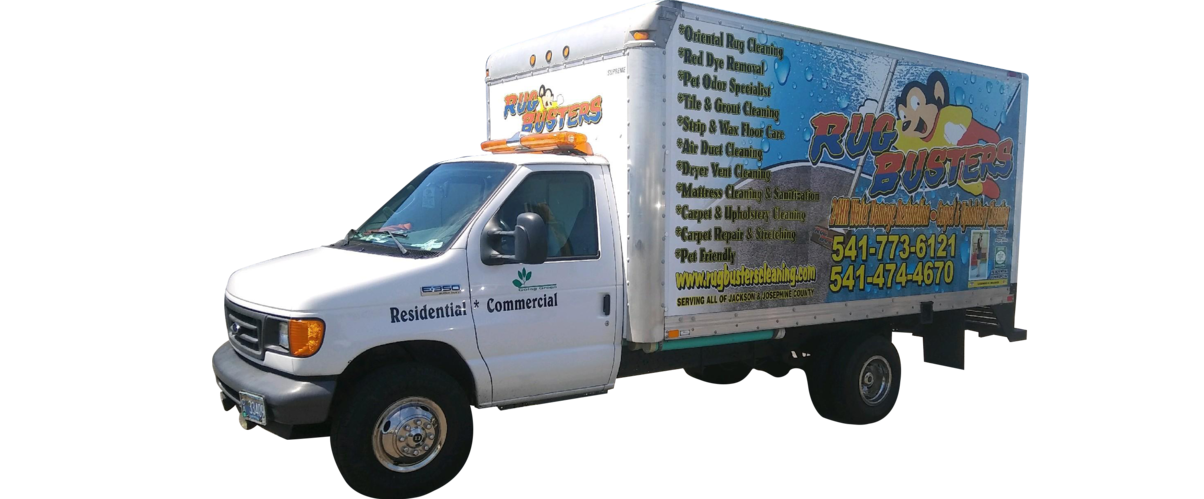 Why Call Rugbusters Cleaning
of Medford
Rugbusters Carpet Cleaning & Restoration specializes in both residential & commercial services in Medford & surrounding Southern Oregon communities. We have been one of the most referred carpet & restoration companies in the Rogue Valley since 1989.
All of our technicians are highly trained & qualified to handle any restoration service job, big or small.
We are a certified Clean Trust/IICRC company & have been an Angieslist Super Service Award winner in 2011, 2012 & 2013.
When you are looking for quality work at an affordable price contact Rugbusters Carpet Cleaning & Restoration. For Fast, friendly & professional service. Call today and ask about our promotions & same day service availability.
Testimonials
What People Say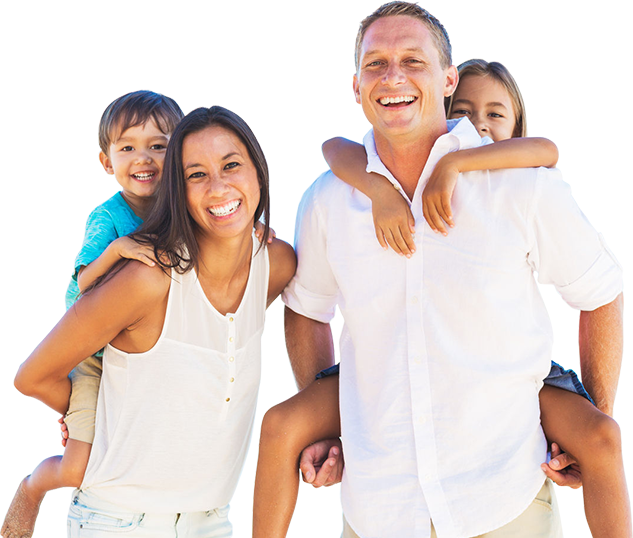 No reviews to show